Writing
At Butterwick C of E Primary School, children are provided with opportunities to engage in cross-curricular writing journeys which inspire a love of writing. They are exposed to exciting and stimulating texts, along with visual literacy to spark their imaginations. By using a multi-sensory approach, it allows children to express themselves in a variety of ways, encouraging them to consolidate their learning and continue to develop their knowledge and skills.
Children will develop an awareness of the audience, purpose and context, and will increase their knowledge of vocabulary, grammar, spelling and punctuation to enhance their writing. High expectations of fluent and legible handwriting is promoted to ensure their work can be enjoyed by others.
This page will share with you different programmes which we use to enhance our teaching of writing throughout the curriculum.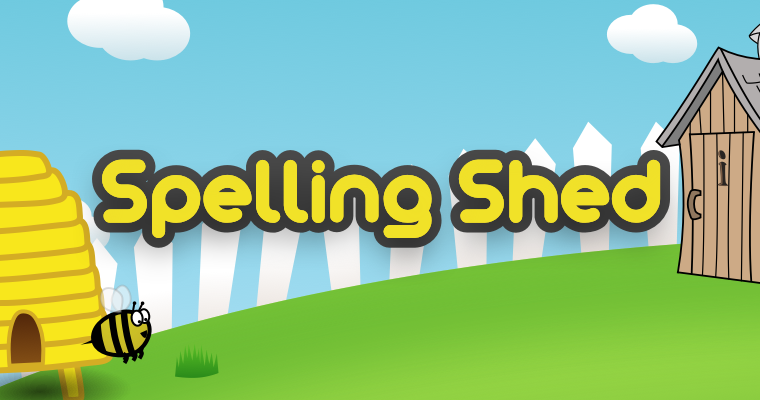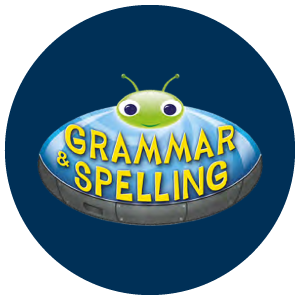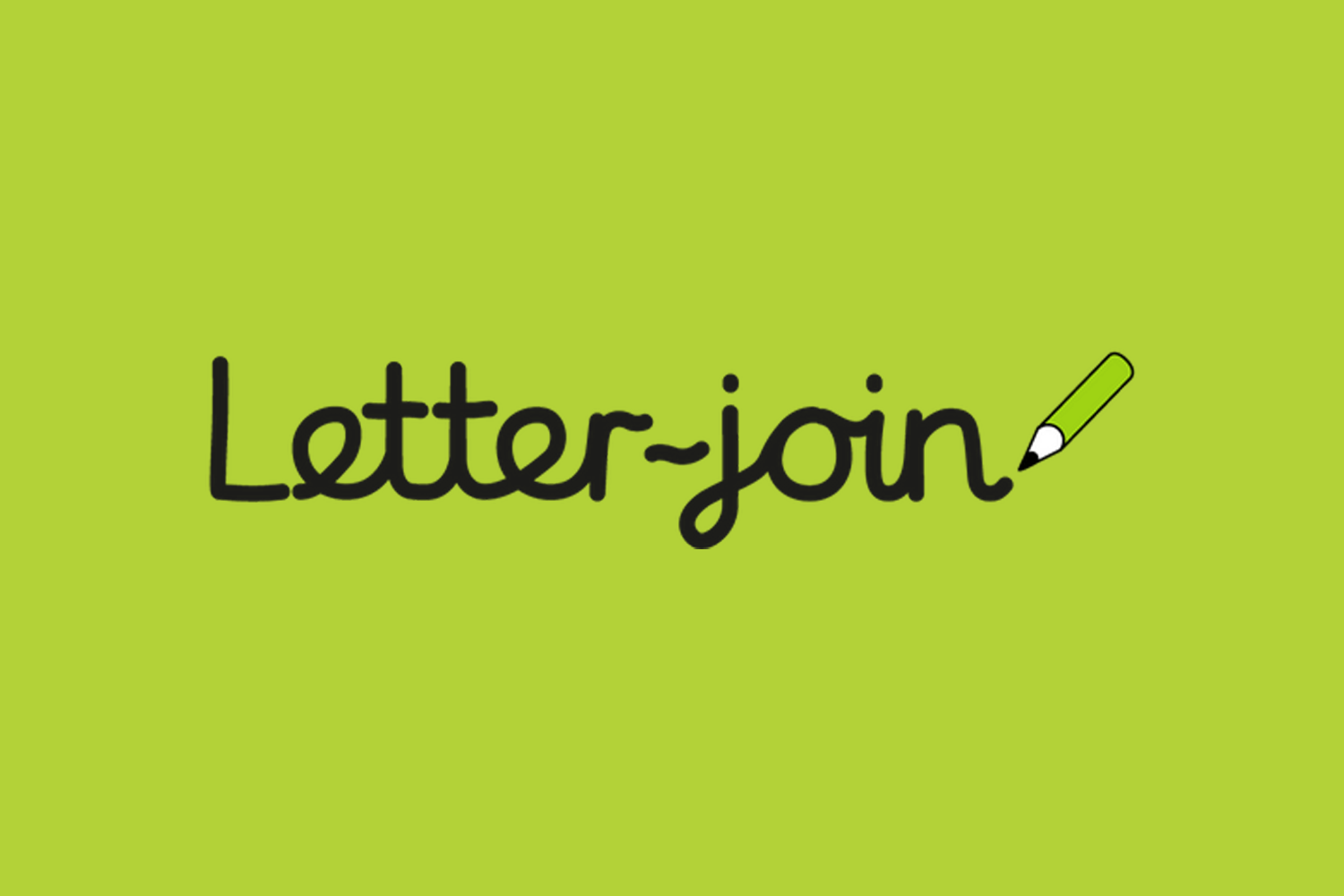 The Writing Cycle
Opportunities for writing across the curriculum are carefully planned with a balance of fiction and non-fiction text types. A clear sequence is used throughout the writing journey to enable children to produce work to their full potential.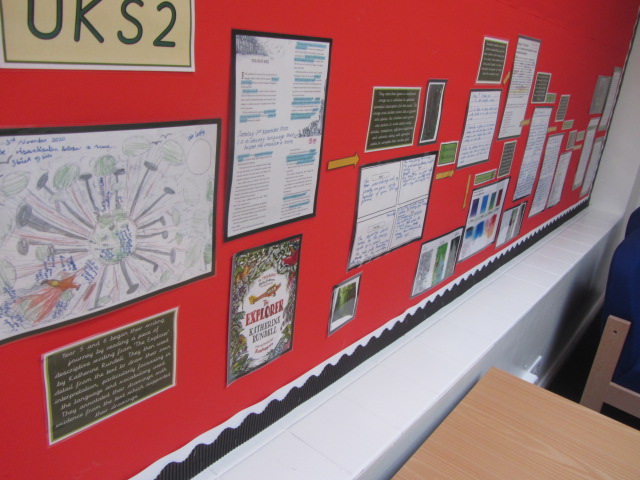 1. Collation of Ideas and Vocabulary Focus
The writing journey at Butterwick C of E Primary School begins with a stimulus or 'hook'; this could, for example, be through the use of visual literacy or a specifically chosen text. Children are given the opportunity to work together, expressing themselves and exploring their imaginations too. At this stage, Tier 3 vocabulary is also introduced to enable high-level and subject-specific language to be incorporated throughout their writing journey. Children are also given opportunities to take part in creative ways to explore texts, such as during role play and 'hot seating' scenarios.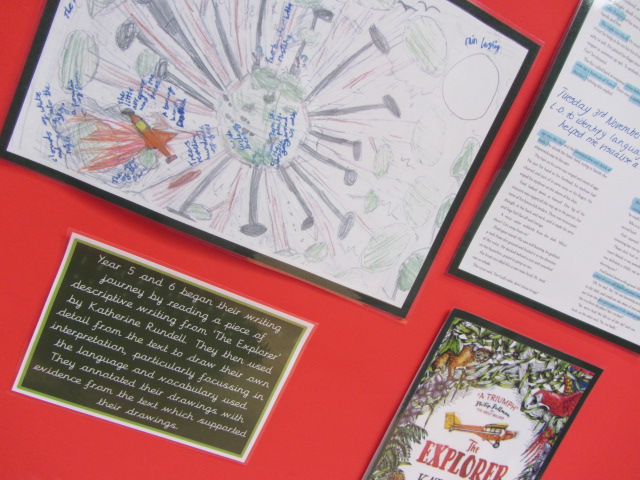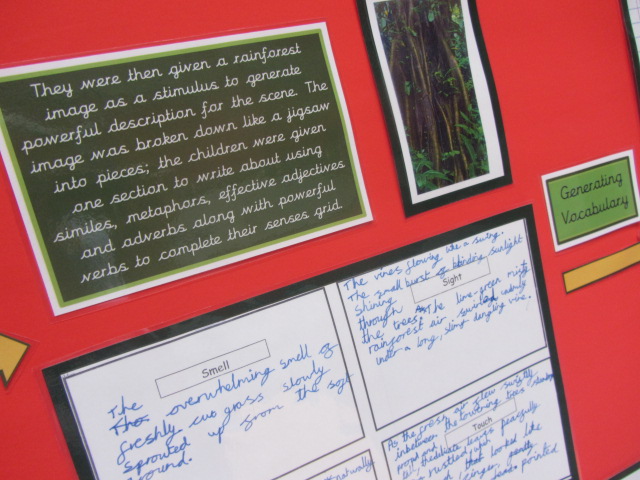 2. Exploring Model Texts
The next part of the writing journey involves looking at good examples of the specific genre which model expectations for their own work. Children will have the opportunity to discuss what features they can find within the text and why it is a successful piece of writing, or alternatively, how it can be improved. This stage can be carried out collaboratively or independently and then shared with the rest of the class. Also, an important part of this phase is to reflect upon and create a success criteria for children to be able to refer to when completing their own writing.
3. Plan It!
During this stage, children discuss and explore ways to organise and plan their ideas. Templates can be provided to help structure their writing, ensuring that they reflect on aspects learnt so far throughout their writing journey.
4. Draft It!
Now is the time for the first draft. Using the skills that have been learnt so far and the ideas that have been carefully planned, children can now jigsaw these aspects together to create their first draft. Opportunities will be given to share work throughout lessons which continue to support others and allows more inspiration to be embedded in the classroom.
5. Edit It!
Using a range of strategies, children are now able to go back and edit their writing to see how they can make improvements. The term 'purple polish' comes into action here where children, using their purple editing pens, are able to make alterations to their first draft. This can either be completed independently (self-assessment), in pairs or as small groups (peer-assessment). Success criteria that was explored at the beginning of the writing journey is used to support this process. Children have the opportunity to also read their work aloud to the whole class to enable peers to evaluate their writing too. Once they have used all of the tools provided throughout their writing journey, children can write their final copy in neat, taking all alterations into consideration and reaching their full potential in writing.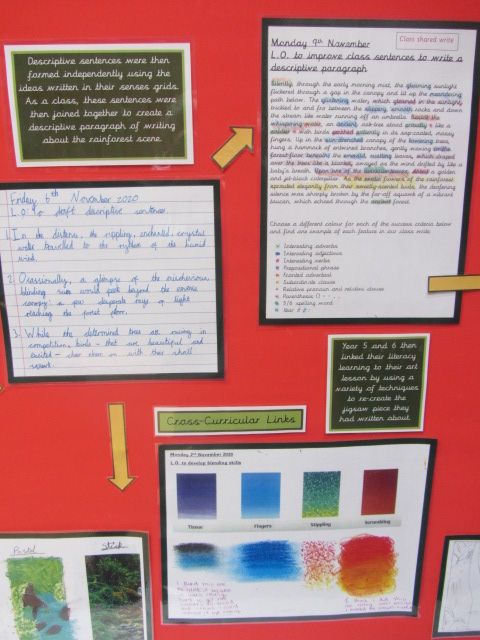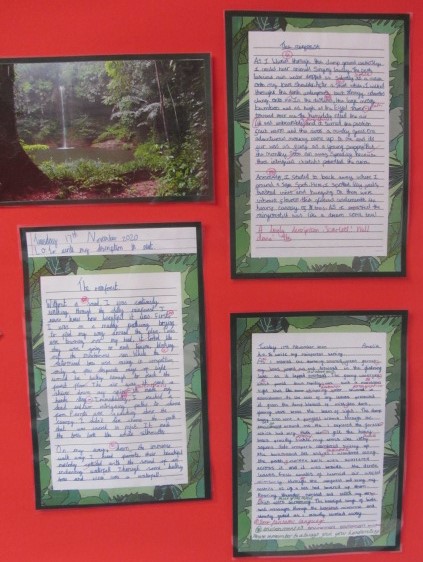 Grammar and Spelling Bug
An additional resource we use to support the teaching of grammar and punctuation here at Butterwick is 'Grammar and Spelling Bug'. As part of 'The Bug Family', children are able to use their same login account details for Bug Club Phonics and Bug Club Reading to access a variety of support materials, including fun games and activities to enjoy. It provides hundreds of engaging online time-travel themed games, so that pupils will love practising their newly-acquired skills over and over again. Writing activities support children when applying their grammatical knowledge into their composition and videos are also provided to explain key concepts.
Spelling Shed
Spelling and word knowledge are key components in the process of learning to read and write. To support our children develop these key skills, we use 'Spelling Shed'. This programme is aligned with the English National Curriculum and spelling lists are generated by our teachers to ensure clear progression throughout year groups. Children have weekly spelling tests based on the focus of the week and the spelling patterns or rules that have been explored in class. There are a variety of games which are fun and engaging for children to build their word study skills and confidence in spelling. This programme also allows children to access personalised lists for those needing extra support.
Letter-join Handwriting Scheme
Cursive handwriting is first introduced in Year 2 and then implemented across school using the 'Letter-join' cursive handwriting scheme. Here at Butterwick, there are high expectations of presentation and handwriting to ensure all writing is joined and legible, therefore meeting the expectations set for the end of Key Stage 2 and ensuring all work can be enjoyed by everyone.
Here are the cursive letter formations children will learn and be encouraged to use in their writing.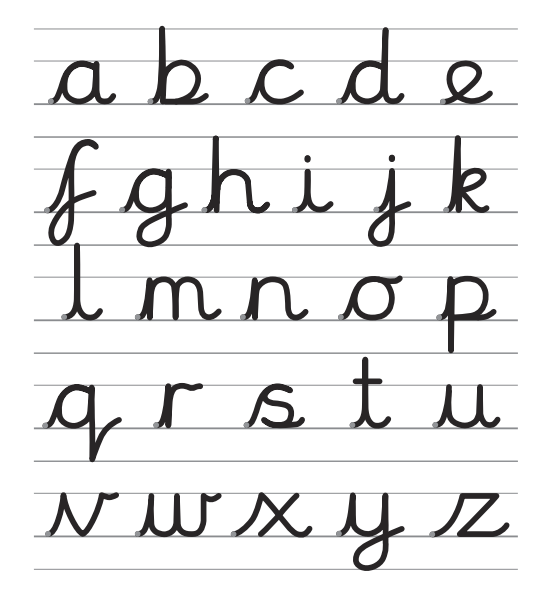 Tier 3 Vocabulary
To ensure that all pupils access our curriculum and reach their full potential, we must provide them with a vocabulary-rich understanding. Not only does the vocabulary choices impact a successful piece of writing, but for children to understand a text and ensure that they comprehend what they have read, they must know the meaning of 95% of the words in a text.
Vocabulary is organised into three separate tiers: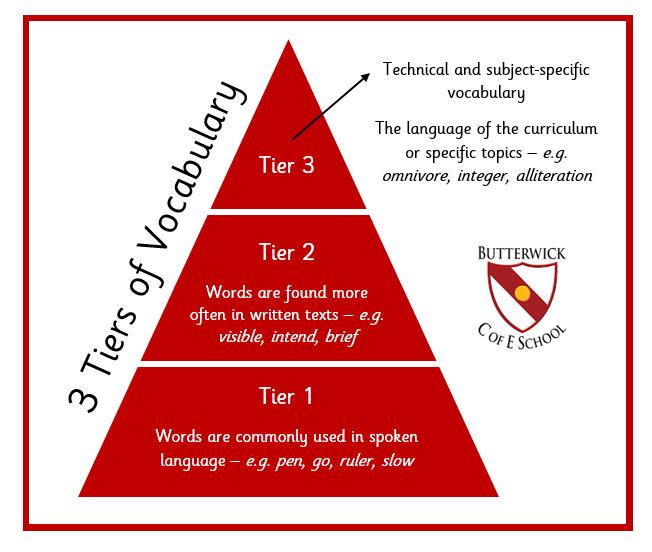 We use Tier 1 words every day in the classroom.
Tier 3 words are the technical vocabulary we use in our curriculum subjects.
However, the Tier 2 words need to be taught explicitly so that our children can use them to make sense of the Technical Tier 3 Vocabulary.