Phonics
At Butterwick, we have a multi-sensory approach to the teaching of phonics which is based on a systematic delivery as set out in the DfE approved 'Bug Club Phonics' programme.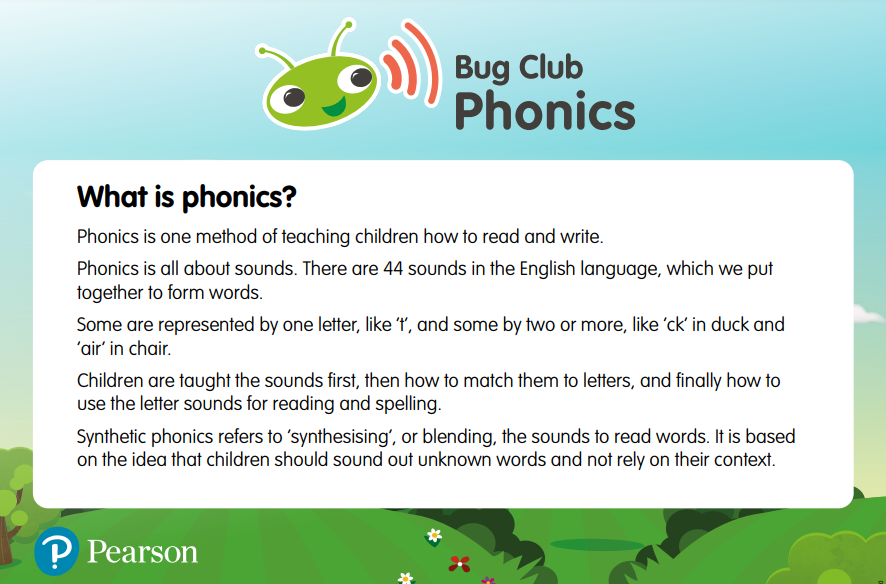 How is phonics taught at Butterwick?
In Reception, children begin by developing an awareness of sounds through stories, rhymes and games which meets the criteria in Phase One. By the end of Reception, children will have learnt all phonemes taught in Phase Two and Phase Three. Children will then continue to progress through Phase Four. See the attached document which breaks this down further into what is covered specifically in each phase.
Throughout Year One, children will continue to progress through Phase Five. At the end of Year One, all the children in the country take a 'Phonics Screening' test where they are required to read 40 real and nonsense words ('Alien Words').
In Year Two, children are taught Phase Six with the aim of children becoming fluent readers and accurate spellers.
In EYFS (Early Years Foundation Stage) and KS1 classes, phonics is taught discreetly in daily, whole-class lessons through a systematic approach. Any additional support required is then delivered in small groups. Children apply their learning when reading the books allocated to them which are closely matched to the letters and sounds they have been taught.
Bug Club Phonics
Bug Club Phonics is where it all begins, providing a firm foundation in phonics. The interactive lessons for whole-class teaching includes animations to introduce each new phoneme and is supported by over 100 fully decodable reading books. These phonics books can also be allocated as tablet-friendly eBooks which can be accessed at home, with the support of audio narration to help with pronunciation.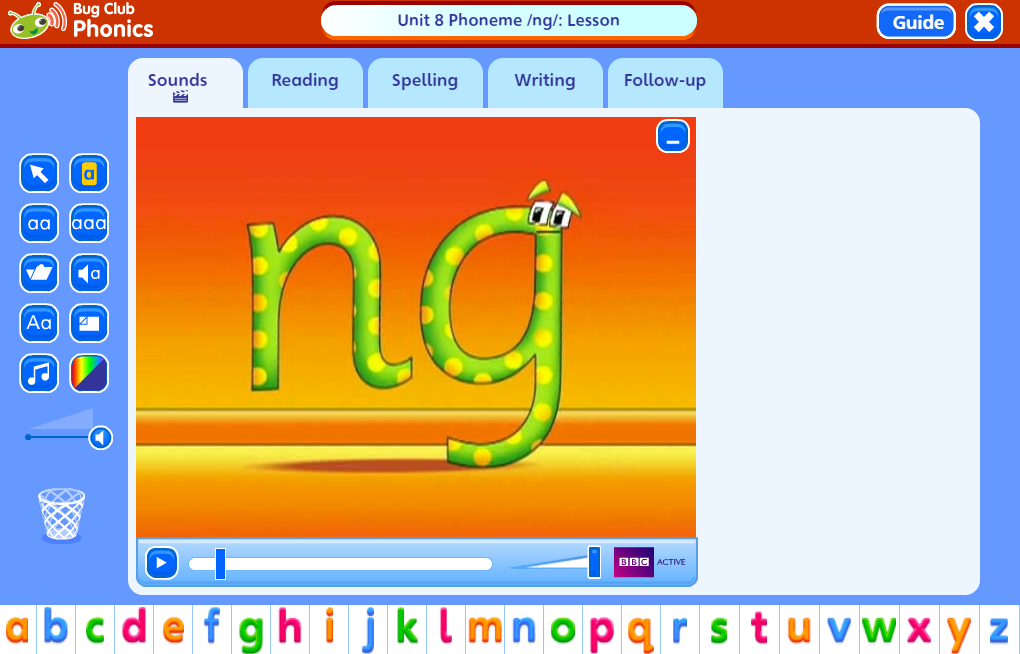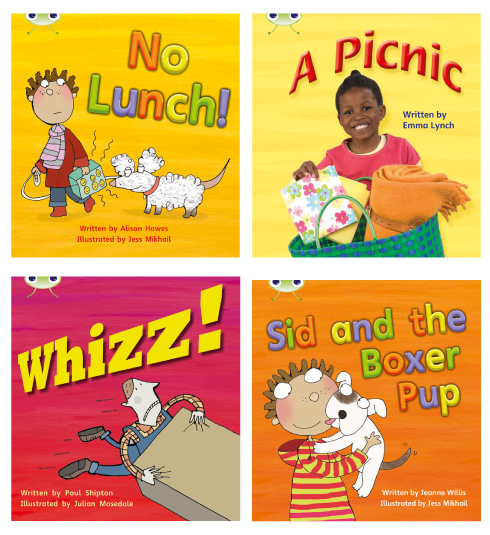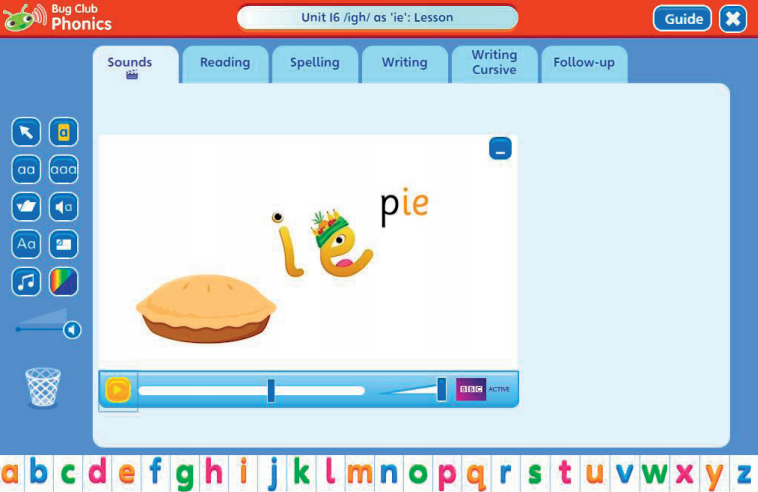 Also incorporated into the Bug Club Phonics programme are games and assessment tools for teachers to track the children's progress. These are fun and interactive ways for children to practise their phonemes and consolidate their learning.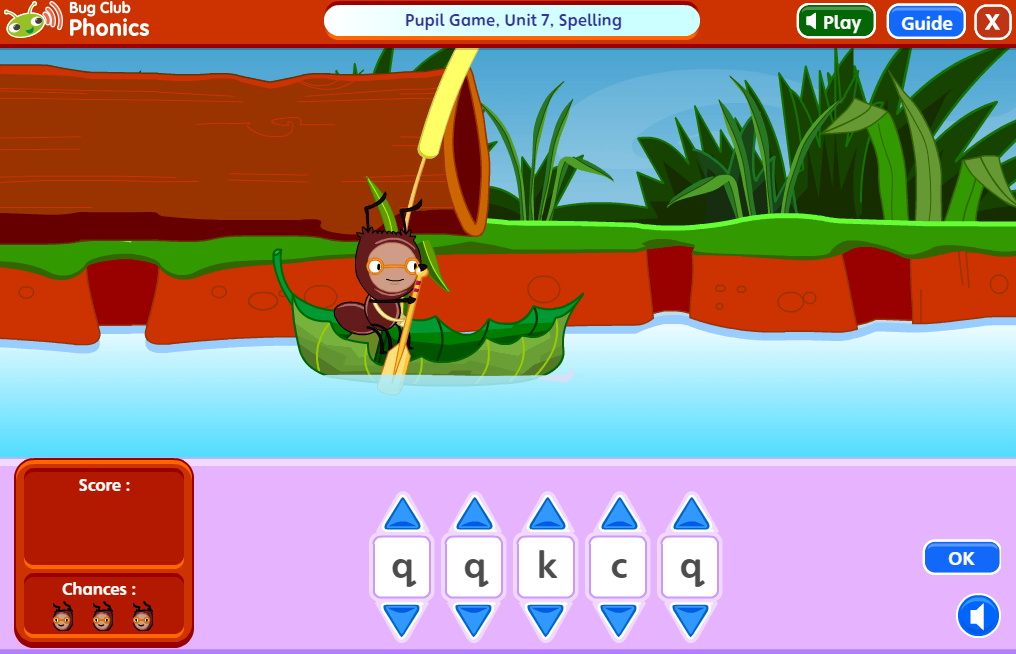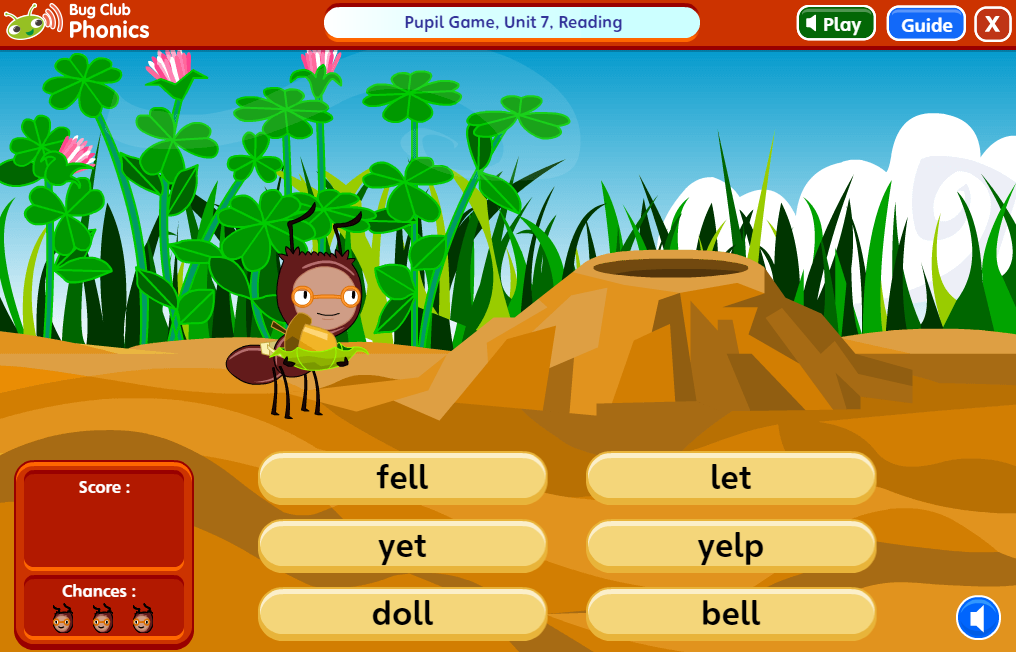 Here is a video to support and guide you through the Bug Club Phonics programme and what you can expect to see when your child logs into their account.
Bug Club Phonics in the Classroom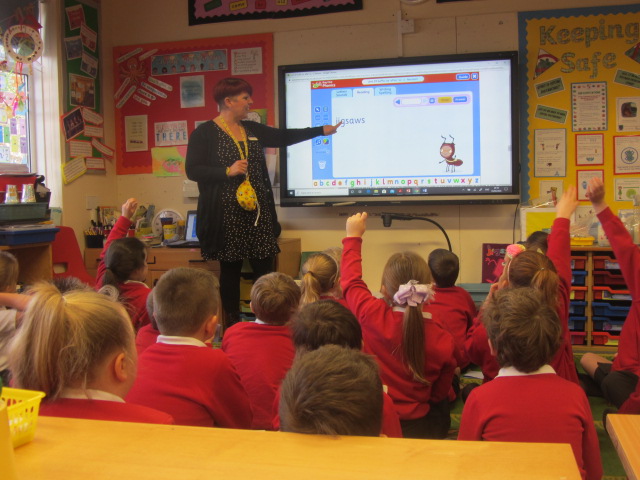 Here is some feedback from our KS1 children about the use of Bug Club Phonics in school -
'It is helpful because I can hear and read the words at the same time!'
'I like it when we drag the letters in the boxes because it helps me to spell more easily.'
'When it writes the spellings, it helps me remember how to write the letters.'
'I like how the letters have different colours - they help me remember the spellings!'
'The alphabet song each lesson is really good because it helps me remember the alphabet.'
Follow this link to take you to the Bug Club Phonics website to access your child's account...
https://www.activelearnprimary.co.uk/login
Pronunciation of Phonemes
Children from EYFS and KS1 have shared the pronunciation of the phonemes they have been learning in each phase.
Phase 2
Phase 3
Phase 5
Useful Terminology
blend – to draw individual sounds together to pronounce a word, e.g. c-a-t, blended together, reads cat.
digraph – a digraph is a single sound, or phoneme, which is represented by two letters like 'ai' as in 's-n-ai-l' reading 'snail'.
grapheme – a grapheme is a letter or a number of letters which represent a sound (phoneme) in a word.
grapheme-phoneme correspondence (GPC) – the relationship between sounds and the letters which represent those sounds; also known as 'letter-sound correspondences'. This means that your child will be able to recognise and/or identify the written form of a letter when listening to the sound.
phoneme – A phoneme is the smallest unit of sound in speech, this may be one letter, or a group of two or three letters which make one sound.
segment – to split up a word into its individual phonemes (sounds) in order to spell it, e.g. the word 'dog' has three phonemes: d – o – g
split digraph – two letters, split by another letter, but which make one sound, e.g. a-e as in 'take' or i-e in bite.
trigraph – A trigraph is a phoneme which consists of three letters like 'igh' as in 'high'.
sound buttons – the number of phonemes (sounds) in a word, your child will be encouraged to draw a dot under a single letter to denote the number of sounds, if it is a digraph they will underline both sounds instead of drawing a dot. For example 'ay' in 'play'.
Please find attached a support sheet with information provided by Pearson to resolve any technology issues you may have with your devices at home. If you require further assistance, please get in touch.