Library
At Butterwick, we have worked thoroughly with the children to design a library and create a reading space for them to love and enjoy.
Children in the school council questioned their class peers to ask for ideas and suggestions as to what our library should include. They then brought this feedback together in their school council meeting for us to discuss the suggestions further. Some of the ideas included a calming/nature atmosphere, audio books available, separated KS1 and KS2 areas, beanbags and fairy lights.
A sponsored read throughout the school was held to raise money for new books and additional resources. We also had many kind and generous book donations from people in our local community to further develop our library.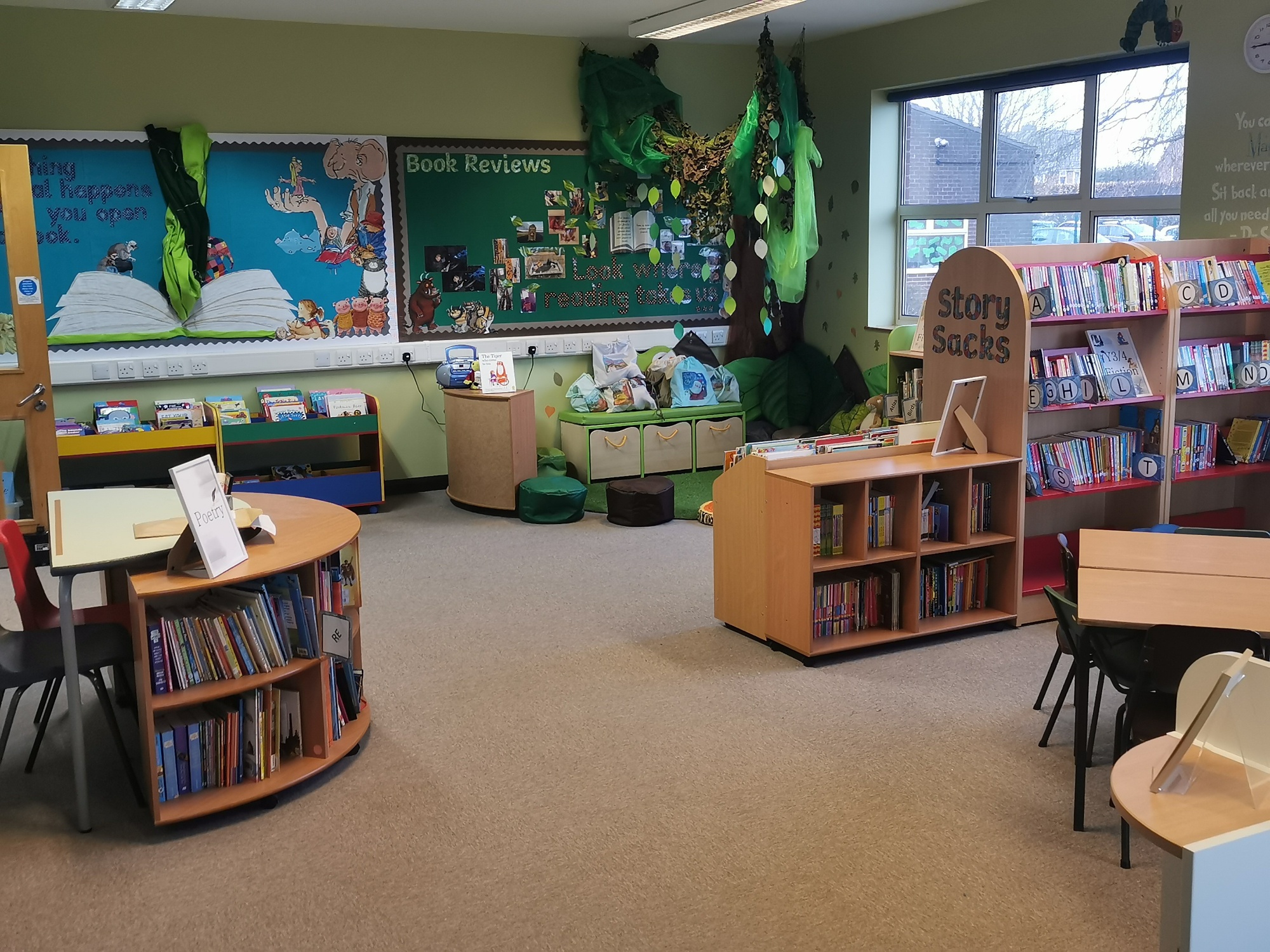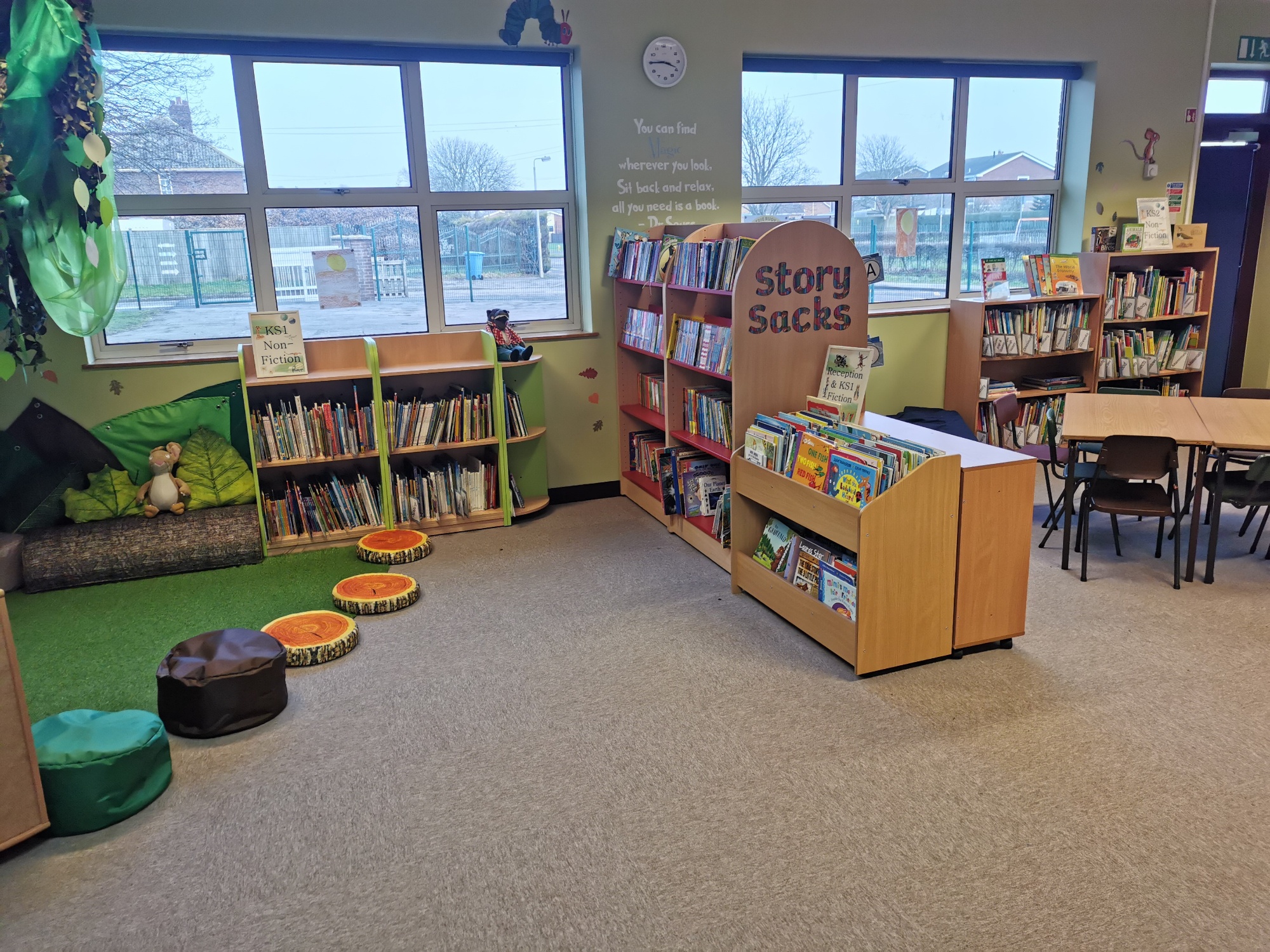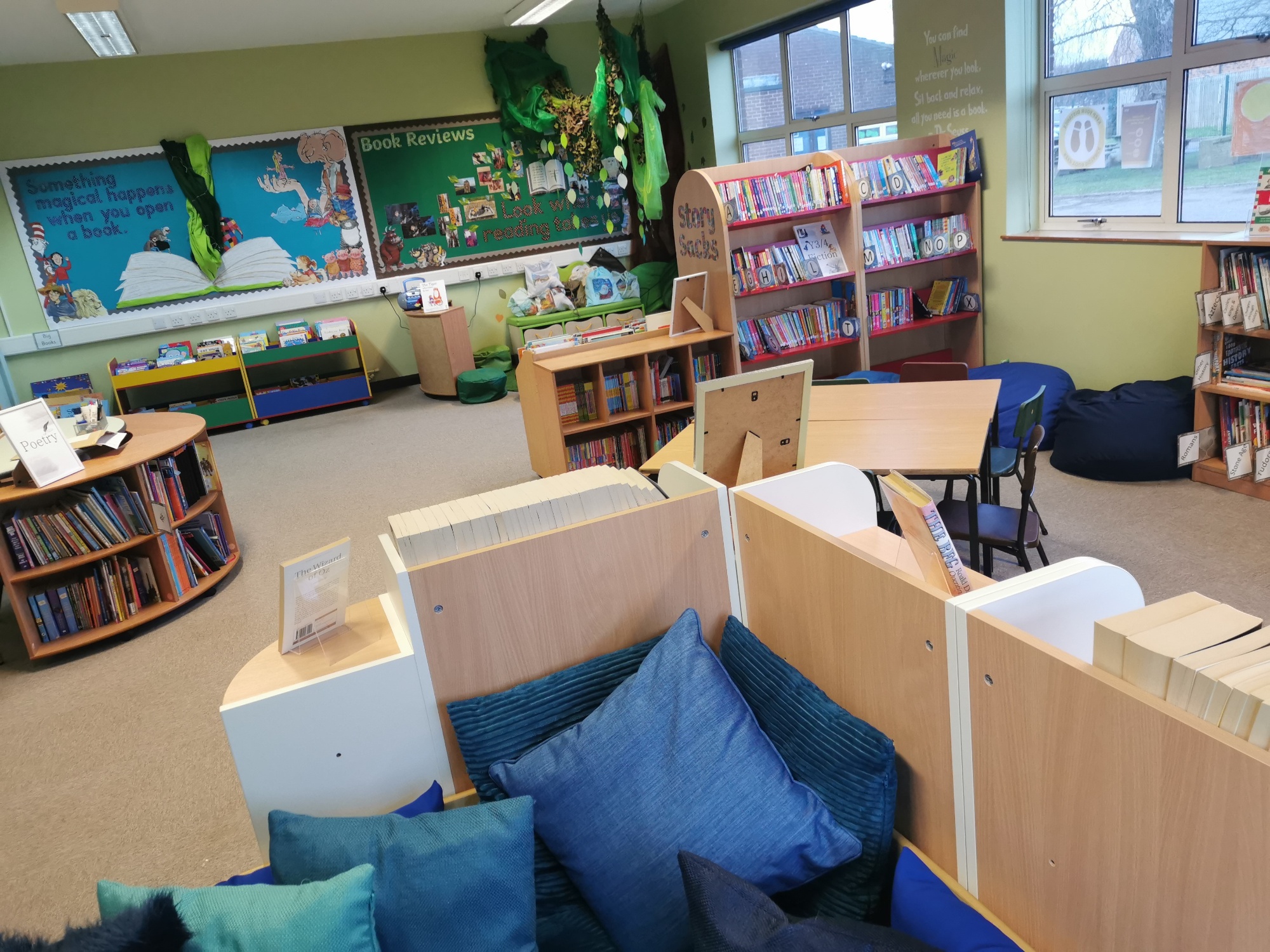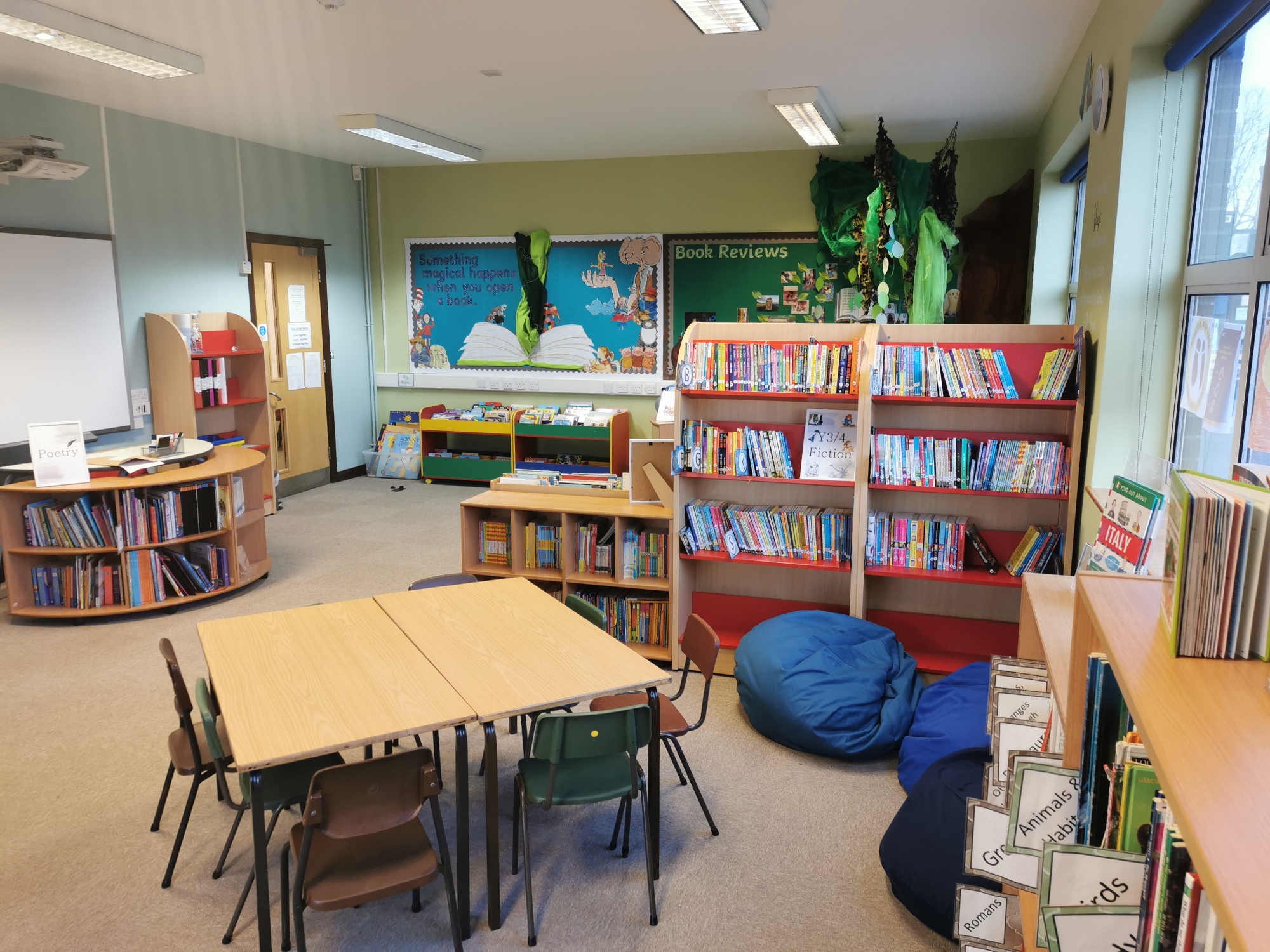 We hosted a 'grand opening' of our library and had a special visitor join us for the afternoon. Parents and children donated 'reading related' cakes and biscuits for us to sell and raise further funds for our library.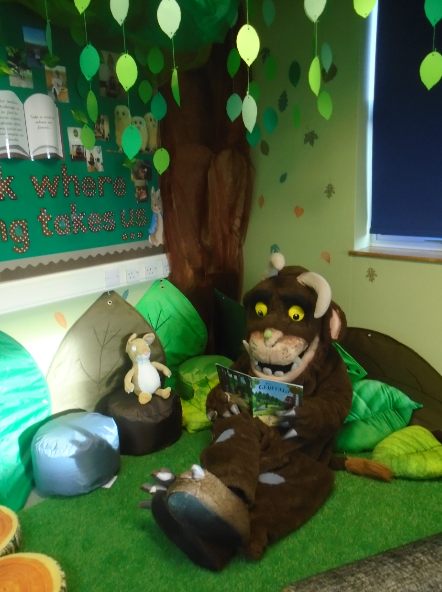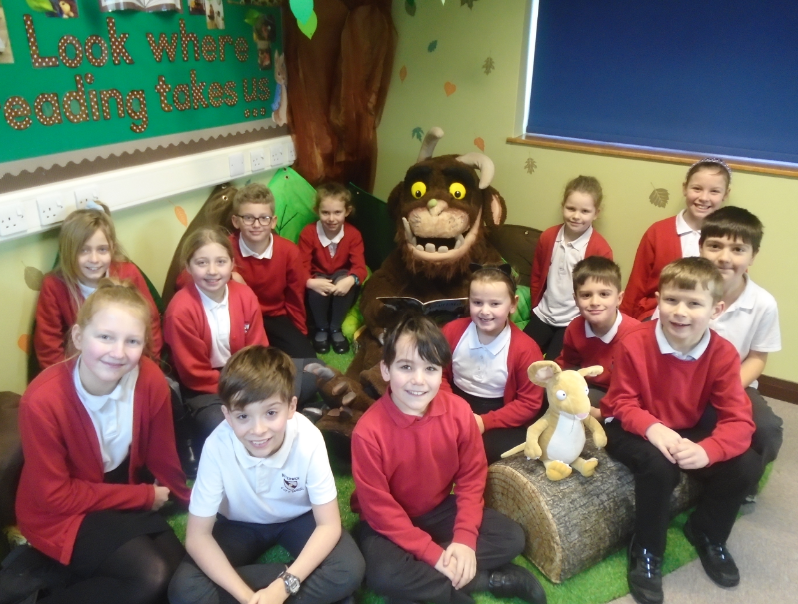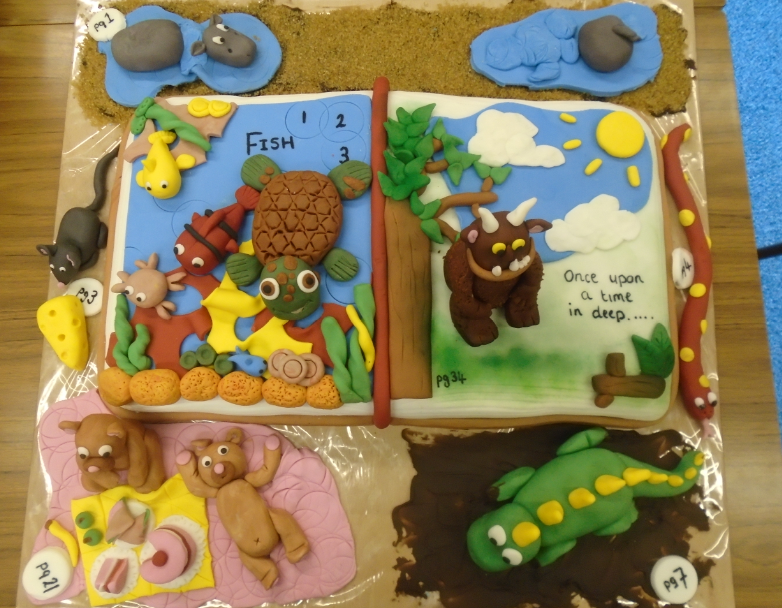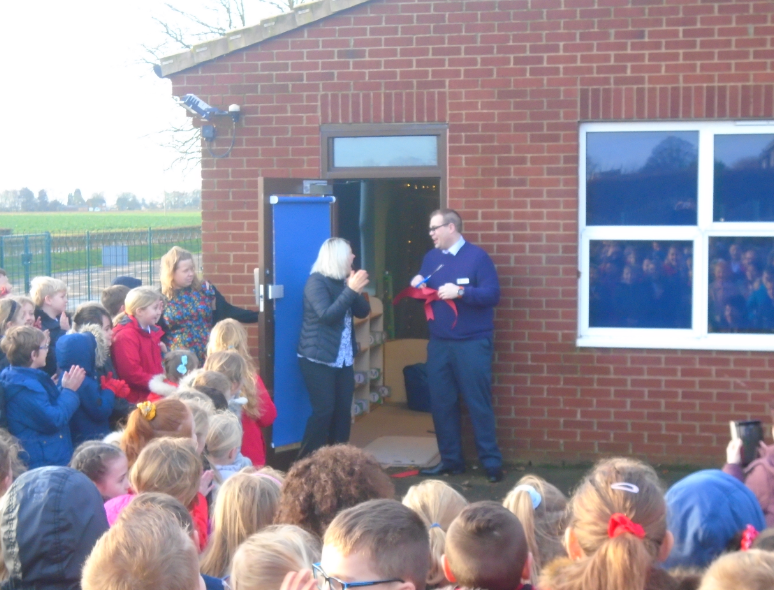 Once current government guidelines and restrictions are lifted, parents will be invited back to visit our library with their children every Friday after school if they wish. Year 6 children will also be appointed as our school librarians, helping with the running, organisation and promotion of our library to other children.