Mini Police drone visit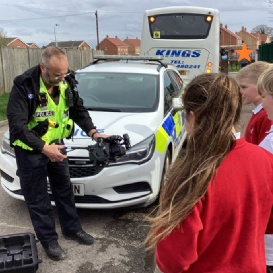 On Wednesday 22nd March, the Mini Police and Junior Road Safety Officers had a surprise visit from PC Brennan who came to show them the drone used by the Police.
He showed them how thermal imaging is used to find missing people. PC Brennan is hoping to come back during the Summer term to show the children the drone in flight.