Year 6 Boys Football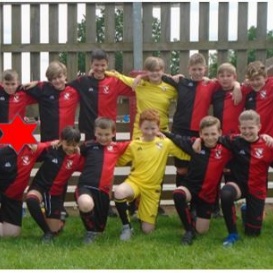 Year 6 Boys Football at Tower Road
Well done our two boys football teams who played against Tower Road over at their school on Friday 11th June. The games gave us a chance to get some much needed match practice before we play in a tournament in early July. This was their first outing for over a year, it was terrific to see them playing again and they looked great in the new school kit. The two games had mixed fortunes for our teams with team 1 winning and team 2 losing. The boys played really well together, showed great spirit, worked really hard for each other and, in the case of team 1, scored some excellent goals. Even though team two lost, they made massive improvements in the second half. They stuck at it and could have easily scored 3 or 4 goals themselves on another day.
At the end we had a penalty shoot out for a bit of fun and also for some practise. You never know, we might need to go through on a penalty shoot out in the upcoming tournament we have entered.
Thank you to the parents and other family members for supporting the team, keeping to the guidance and helping with transport. Also, thank you to Tower Road for hosting the game and for providing a referee.